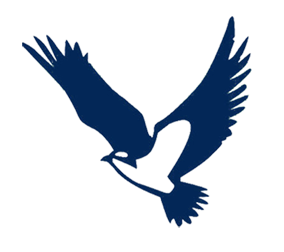 Aerial Photography – Alan Cradick
October Paddle - Beach to Basin
10/17/2015 08:00 AM - 02:00 PM ET
Admission
Location
Description
Join us as we continue to explore the Cape Fear River by boat! This month we will be paddling closer to the mouth of the Cape Fear River. The put in for this paddle is at the end of Fort Fisher. The paddle is a continuous route, so we will not have to shuttle this month. Paddlers can meet at the Cape Fear River Watch headquarters where we will meet to caravan, or meet up with the caravan at the put in location. We will meet at CFRW headquarters at 7:45 am for an 8:00am departure. Those meeting us at the put in should be there between 8:30am and 8:45am.
All paddlers should wear a PFD, however those paddlers using CFRW boats are required to wear a PFD. Other items to remember include sunscreen, hat, sunglasses, water, snack and water shoes if you would like to explore the beaches where oyster shells are present.
Strong wind and foul weather can effect this paddle more than others due to its location. We will be monitoring the forecast and if predictions indicate that their will be strong winds we will shift our paddle route. The new route will depart from River Park and will take us exploring along Sharks Tooth and Keg Island.
You are welcome to bring your own kayak and supplies. If you need to rent a boat they are just $15 for the day if you are a CFRW Member. If you would like to rent a boat please contact Kemp at kemp@cfrw.us or call 910-762-5606. Your boat reservation is not confimred until you have heard from Kemp. Make sure you bring cash or check the day of the paddle!
If you would like to join or renew before the paddle, you can click here to join online or call Jen at 910-762-5606.
To help River Watch continue to bring you great programs like our Paddle Series and Educational Seminars, we ask you make a $10 donation either online with your registration or by bringing cash or check to the paddle on Saturday. THANK YOU!
Paddle Route
directions are here:
You may enter your starting address in box "A" and it will give you specific directions.
See you on the water!
Cape Fear River Watch | 617 Surry Street | Wilmington, NC 28401 | Phone: 910.762.5606